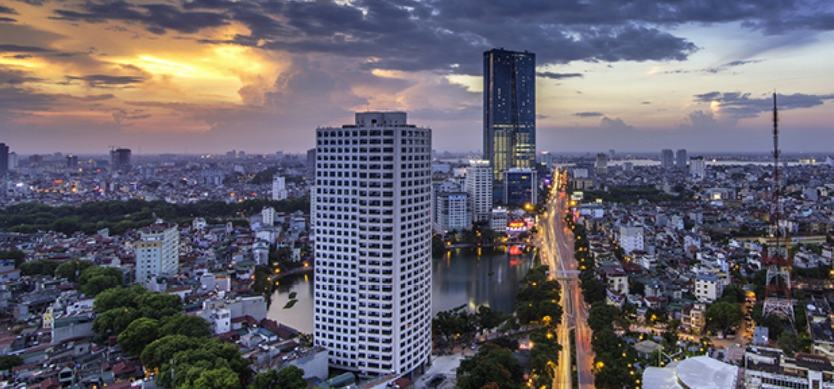 The capital Hanoi Vietnam is always the top choice for tourists whenever thinking of a memorable holiday.
Unlike the hustle and bustle of Ho Chi Minh City, Hanoi leaves the impression on travelers by its slow pace of life and ancient beauty.
If you're the first-timers and about to visit this city, the things below may make your trip here more unforgettable.
Hanoi's weather
Hanoi has the typical weather in the North of Vietnam with four distinct seasons: the wet and drizzling spring, the hot summer, the cool and romantic autumn, and the freezing winter.
The autumn lasting from September to November is the ideal time of the year to visit Hanoi when the sky is clear and blue, the wind is cool, and the streets are fragrant with milk and the leaves are yellow. All are waiting for you to explore.
Besides knowing the weather of each season, visitors should regularly update the forecast information to see the situation of the day and the coming days when traveling. This helps tourists make a more reasonable time to go to sightseeing places and avoid the hot sun or sudden rains in Hanoi.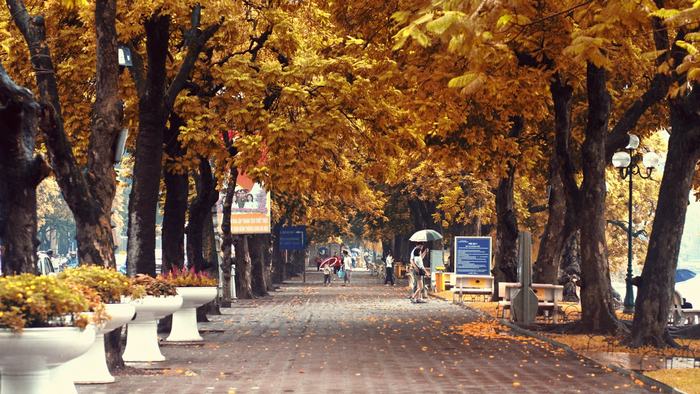 Hanoi street in autumn
Where to stay in Hanoi
In Hanoi, you can easily find affordable motels or guesthouses with very cheap rent of only a few hundred thousand for a night. You also have plenty of choices with luxurious hotels here. The most popular areas that tourists often choose:
The Old Quarter
Ba Dinh District
Tay Ho District
Below are some suggestions for you:
Eclipse Legend Hotel
This 3-star hotel is located in the Hoan Kiem area, which is very convenient to visit the famous tourist destinations of the city and get to Noi Bai International airport.
The hotel is designed luxuriously and uniquely. The rooms are fully equipped with modern facilities to bring visitors to the most relaxing moments. Good location, friendly staff, clean rooms are the outstanding reviews of this hotel.
Apricot Hotel
It is a famous 5-star hotel in Hanoi. Large and clean outdoor pool, gym, garden, massage, sauna, and spa are excellent facilities when you choose this hotel.
Besides, you also refer to other good and quality hotels in Hanoi to choose the best one for you, depending on your needs and your budget. You should book the reservations 2-3 weeks in advance.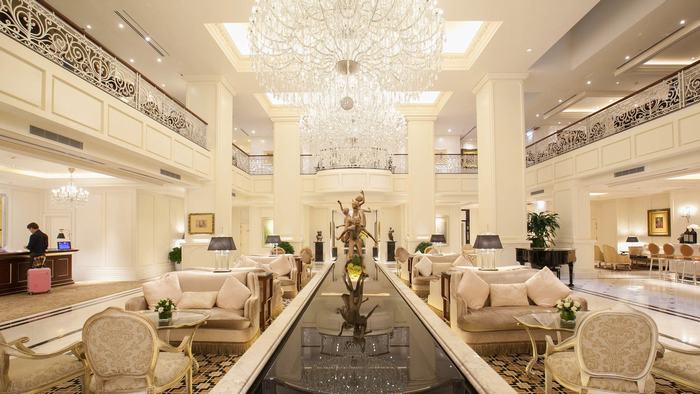 Apricot Hotel
Top tourist attractions in Hanoi
Hoan Kiem Lake
Hoan Kiem Lake is a must-see attraction when coming to Hanoi. The lake has a distinctive green watercolor, so it is also called Luc Thuy Lake. Around the lake area, there are also Turtle Tower, Ngoc Son temple and an external relic complex includingThe Huc bridge, Thap But, Dai Nghien, Tran Ba Temple or Hoa Phong Tower.
The Temple of Literature
This is the place to worship Confucius and the first university in Vietnam. The Temple of Literature is ranked 23 special national historical relics. The area includes Van Lake, Van Mieu area and Giam Garden.
Ho Chi Minh Mausoleum
Ho Chi Minh Mausoleum is one of the most prominent places that tourists cannot ignore when traveling to Hanoi. The tomb was officially started on September 2nd, 1973, and completed on August 19th, 1975. This is the place to keep the body of President Ho Chi Minh - the outstanding leader of the nation and the world cultural celebrity.
Ho Chi Minh Mausoleum is located in the tomb complex, including Ba Dinh Square, the Presidential Palace, and Uncle Ho's stilt house.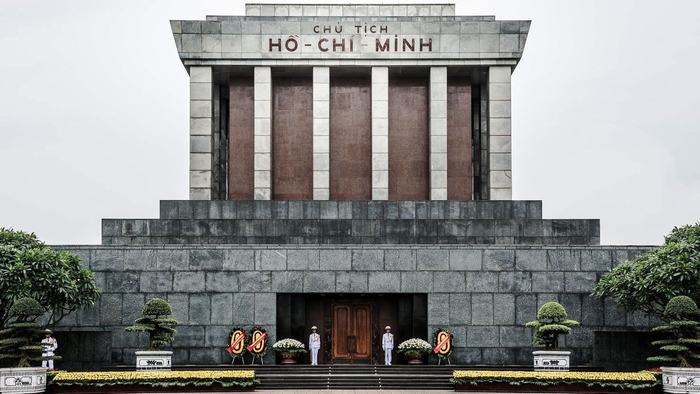 Ho Chi Minh Mausoleum
Thang Long Imperial Citadel
Thang Long Citadel with an area of 18,000 ha, is a complex including the Archaeological Cluster 18 Hoang Dieu, Kinh Thien Palace, Hanoi Flagpoles, and Northern Gate. This place is a living witness to the history of our heroic people.
How to get around Hanoi City
Hanoi is famous for its crowds. One of the most popular ways to explore Hanoi is by bus. Currently in Hanoi, there is an extensive bus system with over 80 buses and thousands of runs per day. Fare of this public transport is also very cheap from 7,000 -10,000 VND/ route.
Besides, if you want to explore the Old Quarter slowly, the cyclo is the most suitable choice. It is the typical means of transportation in Hanoi. Currently, it has been actively developed to serve tourism. Remember to ask carefully before going to avoid unreasonable price increases.
Like other cities, you can easily catch a taxi to travel between destinations.
We hope that with our information above, your trip to Hanoi will become easier. If you concern more about Tour Hanoi to Halong Bay, please visit our website. If you have any questions, feel free to contact us. Have a nice trip!