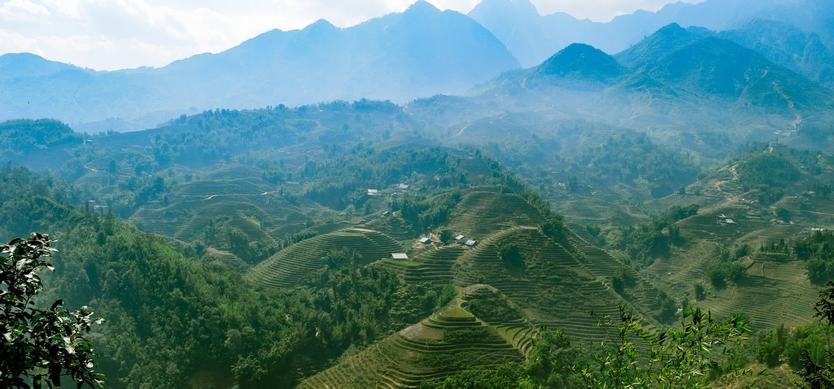 Sapa with the pleasant climate all year round is always a favorite destination for those who are into nature and want to experience the wildness of the Northwest region.
As visited Sapa three times, I have to say that this place is worth a visit once in your lifetime.
Here are essential guides you may need if you're first-timers in Sapa.
What to pack
Clothes
The weather in Sa Pa changes day by day so visitors need to prepare adequate clothes suitable for the climate. You should bring neat and light but warm clothes.
Summer in Sapa is cool; you can wear normally but still need a jacket. The climate in winter is very cold; you need to bring a coat, gloves, a scarf, and a wool hat. Avoid carrying bulky.
Due to the typical terrain and typical tourist products of Sa Pa, visitors have to walk a lot. So to make your feet comfortable, you should prepare a pair of flat shoes or sports shoes. Do not wear high heels.
Identification
Most of the hotels in Sapa require guests' ID cards to complete the temporary residence registration procedure (you can use your passport or driving license instead).
In addition, many tourists in Sa Pa need to rent motorbikes for a stroll. So, bring a driver's license with you.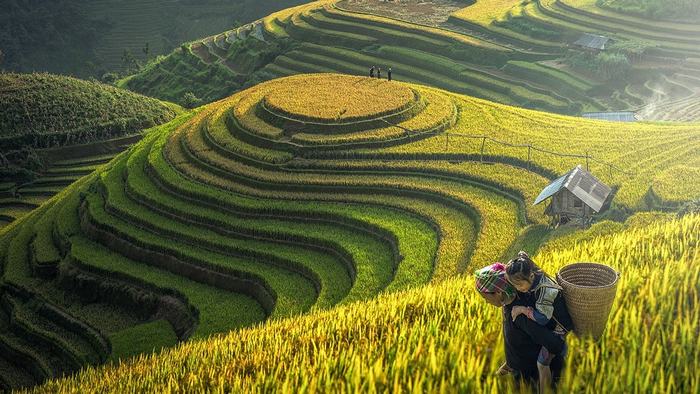 Beautiful terraced rice fields in Sapa
Personal belongings
You should prepare some personal items for your trip such as glasses, face masks, towels, or gloves. These will help you to protect your eyes and health when traveling long distances because the roads are dirty.
Besides, you also should bring a toothbrush and toothpaste because although they are available in the hotel, the quality is not good. Bring a camera if you want to save beautiful moments.
When to visit Sapa
Spring
Sapa is home to thousands of peach blossom trees and plum flowers. If you want to go to see flowers, find out carefully before going because the weather each year is different, the peach will bloom sooner or later than the previous years. The best time to travel is from February until April or the first week of May.
Harvest season
In Sa Pa, there is only one crop, sowing at the beginning of May. Green rice is high around July-September and it's ripe in October-December. If you want to see the rice fields, you should go on July-September.
Winter
The winter in Sa Pa is very cold. In recent years, the weather has been harsh, so it has snow. Snow falls white, erasing all creatures, houses, and maybe even half a meter thick. It is not possible to determine the exact snowy day, so you have to follow up constantly by contacting the local people (or maybe the hotel you intend to stay in), via radio or TV.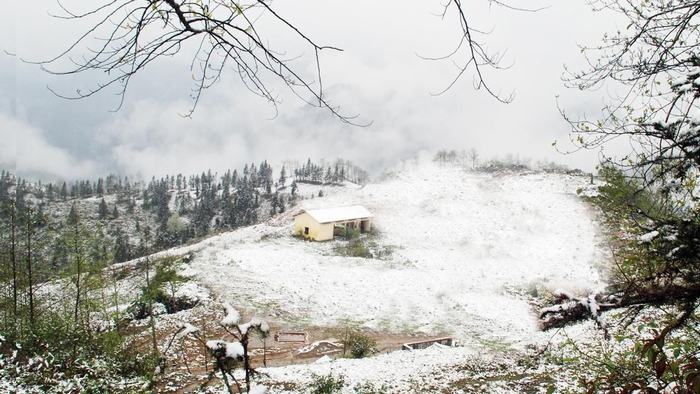 Winter in Sapa
How to get there
By motorbike
You will follow the route Hanoi - Yen Bai - Lao Cai - Sapa with the length of about 390 kilometers.
By train
Take a train or bus to Lao Cai station and then rent a motorbike to go to Sapa. The road from Lao Cai station to Sapa is only about 40 km.
Most of the tourists coming to Sapa choose trains for their trip because it's cheap, safe and convenient. However, there is a disadvantage that trains only take you to Lao Cai station, then you have to catch a passenger car to Sapa.
Where to stay in Sapa
As one of the most famous tourist destinations, Sapa offers a wide range of accommodation for travelers.
The accommodation system in Sapa is divided into 3 areas: the area near the lake, Cau May area - Muong Hoa and the town center. Among them, the Cau May - Muong Hoa area has the most beautiful hotels with a beautiful view of the mountains and especially Fansipan peak. The room rates range from 200.000 VND to one million VND per night. However, it also depends on your travel time.
For those who want to experience the interesting cultures of local people, you can choose homestay. You will have an unforgettable time there and also can save money.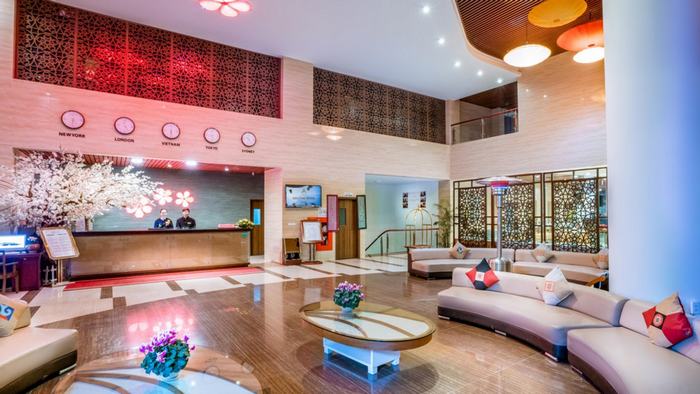 Amazing Sapa Hotel
Must-see tourist spots in Sapa
Ham Rong (in the town center)
Bac Waterfall (about 12 km from the town)
Cau May (about 17 km from the town)
Cat Cat Village (2 km from town)
Ta Van village (8 km from the town center)
Ta Phin (about 12 km from the town center)
Fansipan - the roof of Indochina (about 9 km from the town)
Bac Ha Market (about 70 km from Lao Cai)
We hope that our post will help you plan your trip in Sapa easier. Let's take Sapa tours and feel how amazing this land is. For more information about traveling in Asia, you can visit our website. If you have any questions, feel free to contact us. Have a nice trip!